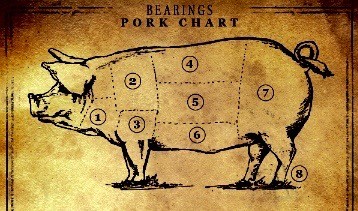 Christmas Eve!
Our 22nd Annual Suckling Pig Roast.
12 Wise Men, 6 Pigs, 2 Restaurants in 2 States, 1 Baby Jesus, and a bunch of kids in footsies…
It's a tradition around here. We get our hands on a few locally raised suckling pigs , roast them  and serve them with some great accompaniments.  We'll also have our full a la carte menu available, so no pressure. The best part is we'll donate a portion of the proceeds of the evening to the Pajama Program. They are the awesome folks that give pajamas to less fortunate children. Because, as we say at Almond, "there's nothing cuter than a little kid in footsies."
Please call 631.537.5665 to reserve in Bridgehampton & 561-355-5080 in Palm Beach.
---