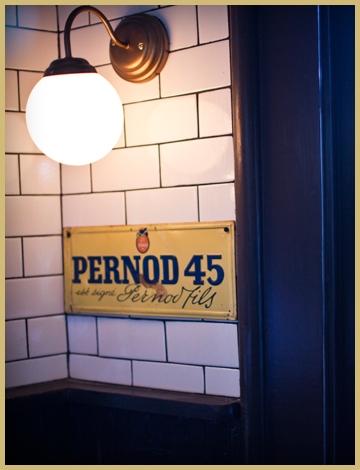 Seasonal, Local & Artisanal Since 2001.  That pretty much says it.
Co-founder and chef Jason Weiner creates seasonally focused ever-changing menus that are guided by a market driven ethos. We highlight our personal relationships with growers, fishermen, artisans and winemakers. Our menus are artisanal and market driven featuring some updated takes on classic french/mediterannean cuisine, ethnic street food and lots of stuff in between. We are obsessive about the handmade…We hang our own charcuterie, grind our own sausage, ferment our own kimchi, dry age own steaks, and smoke our own fish & bacon.
The wine list, handpicked by co-owner Eric Lemonides, offers an affordable selection of wines. Specialty cocktails, NY craft beers, and raw bar selections, along with the entire menu are available at the restaurant's 15 seat bar.
In 2001 Jason Weiner and Eric Lemonides opened the doors. Almond became the "un-Hamptons" restaurant the Hamptons desperately needed. Jason's commitment to straight forward, locally sourced cuisine and Eric's commitment to being nice to people soon garnered a fiercely loyal following for the restaurant.
Right out of the gate, Almond became a go-to spot in the Hamptons for locals, celebrities, tourists, and fellow restaurateurs. The critics caught on as well. Almond garnered accolades from such esteemed publications as Wine Spectator and the New York Times.
In 2011, the restaurant entered a new era in a new location in downtown Bridgehampton. Almond's new home is a historic space with 120-year-old tin ceilings, reclaimed wood/blue steel bar and classic white subway tile.22 years since we served our first customer, Jason continues to cook good food and Eric is still nice to people.